Your monthly snapshot of the extraordinary work from our land-grant universities, institutions, and Colleges of Agriculture compiled by Agriculture is America.
Thirteen Land-Grant Universities Work Across State Lines to Improve Equine Farm Sustainability
Researchers from 13 land-grant universities examined equine operations and developed educational programs about horse and environmental stewardship. In the Northeast and Mid-Atlantic states alone, more than 428,000 horses, ponies, and mules are living on 65,000 farms, and each horse produces about 50 pounds of manure every day. Water runoff from manure, horse feed, and bedding can pollute nearby bodies of water. To devise sustainable, safe strategies for equine operations, these researchers formed the multi-state research project NE-1041 "Environmental Impacts of Equine Operations."
Here's what Mark Rieger, Dean of the University of Delaware's College of Agriculture and Natural Resources and administrative advisor for NE-1041, said: "Research on equine operations is an important component of environmental stewardship, especially here in the Northeast. Sustainable farm practices can increase safety for farmers, their horses, and neighboring communities and ecosystems. That's why we've been working together to develop alternatives to the most expensive challenges associated with horse farming, like waste removal."
To learn more about NE-1041, please click here.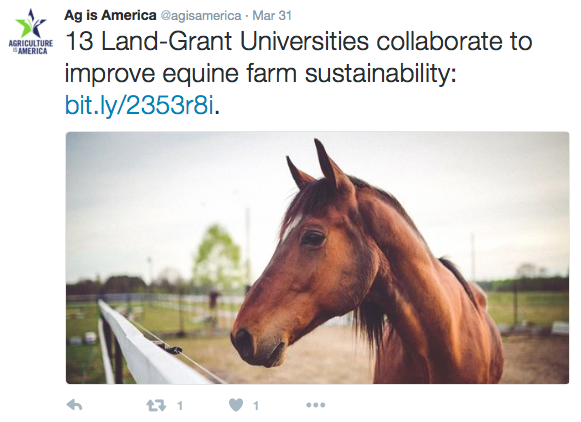 Highlights in Research, Teaching, and Extension
Top Tweets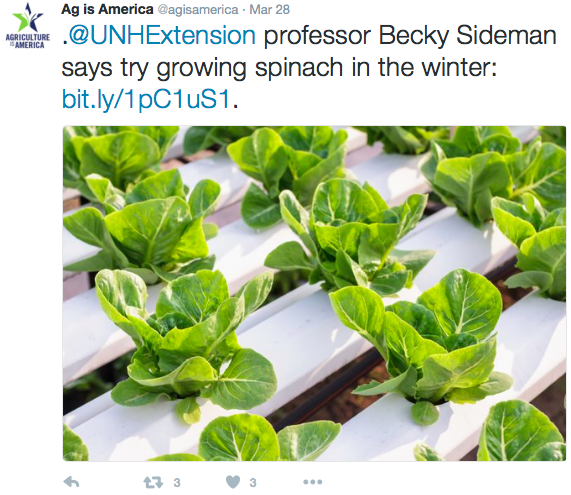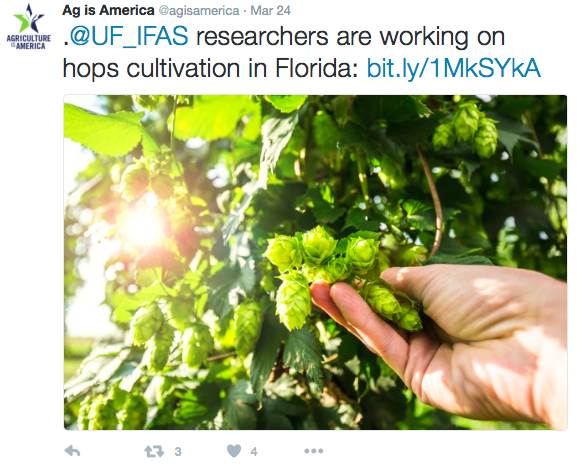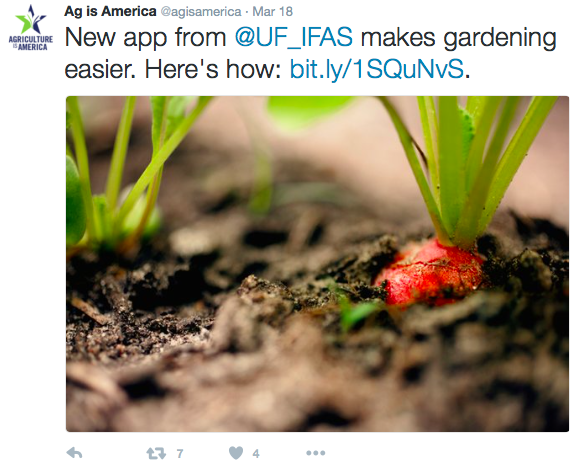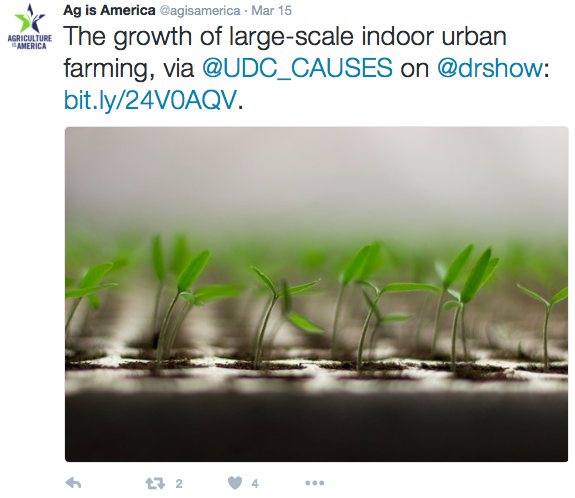 Top AgIsAmerica Tweets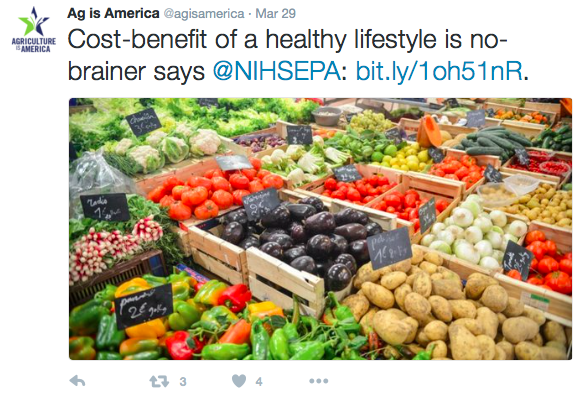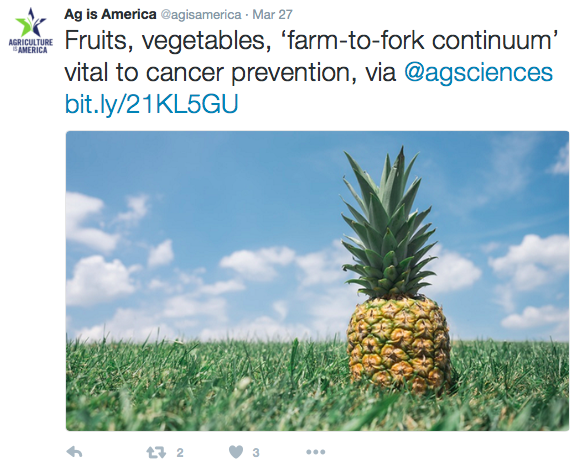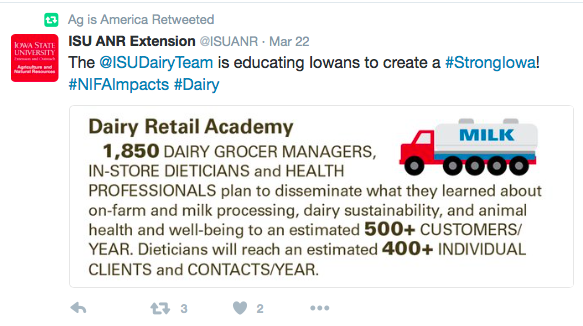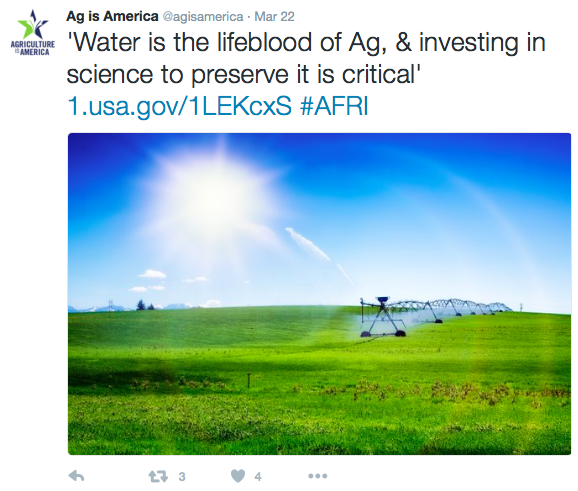 Fun Fact
Did you know dog owners are 34% more likely to reach national physical activity goals? Read more from NDSU Extension Service here.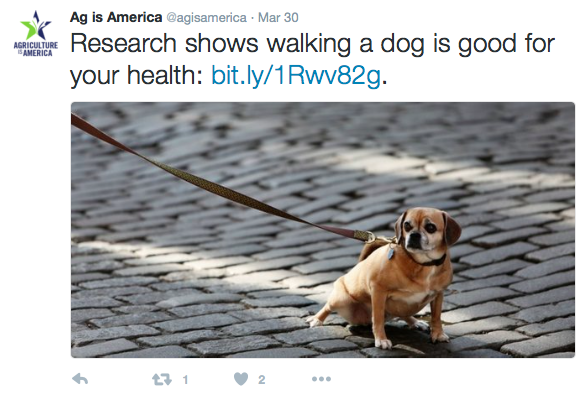 This is a monthly email highlighting some of the content featured on AgIsAmerica. Our goal is to share the land-grant story with you.
What has your local land-grant university or institution done to impact jobs, the economy, national security, water security, health or nutrition research and education?
We'd love to hear from you. We're particularly interested in updates from the Colleges of Agriculture, research accomplishments, and extension efforts. Send your ideas and questions to @AgIsAmerica with the hashtag #LGUimpact.
We also invite you to help communicate the value of land-grant institutions by: