AgIsAmerica sat down with Family and Consumer Sciences program leaders Deb Gebeke from North Dakota State University and Paula Peters from Kansas State University to learn more about Cooperative Extension. Read their answers to learn more about all the great things they do for the North Central Region!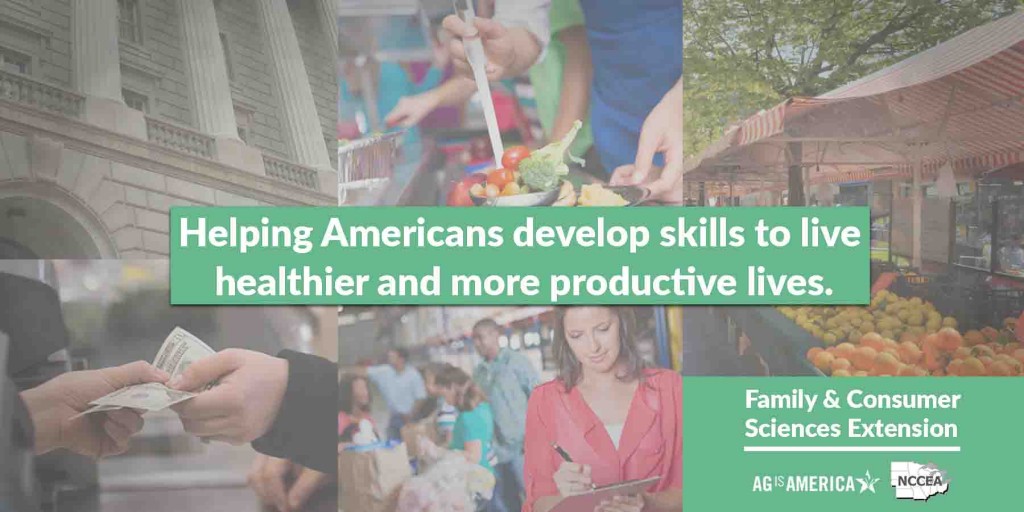 1. What is Cooperative Extension, and what does Cooperative Extension mean to you?
Cooperative Extension is a unique national network of locally-based educators with faculty from 110 land-grant universities in all 50 states, District of Columbia and US territories. The simplest explanation is that we collect the most significant research and teaching from the university on any given issue, make it meaningful, concise, clear and relevant for the citizens of our states,  and evaluate the impacts locally, regionally, and nationally.  The word cooperative reflects the fact that there are three levels of partners- county, state and federal. Together each entity contributes to the overall success and capacity to reach citizens at all levels and make significant impacts for a multiple of educational needs.
2. What is the North Central Region, and what makes it unique?
The Cooperative Extension system looked at the nation and has divided in regions that contain similarities, which makes it more likely that these states will work together to address key issues. The 12 states in the North Central Region have a history of partnering and strong collaborative work. The work ethic reflects midwest values and we have a track record of garnering significant national grants and uniting forces to address critical needs. The NCR also addresses both rural and urban populations with cutting-edge research and programming. The Battelle study provided the states with an opportunity to document our successes and chart a path for the next steps for Extension FCS.
3. How do you define Family & Consumer Sciences (FCS)?
The 12 states in the North Central Region refer to their programs as Family and Consumer Sciences or Human Sciences. The Human Sciences or Family and Consumer Sciences address key issues relevant to individual, family and community well-being. Critical educational needs are identified, research is conducted or reviewed, educational efforts are implemented, and impacts are documented and recorded to assure funds are being spent wisely and educational goals are being met.
The American Association of Family and Consumer Sciences describes it as: A comprehensive body of skills, research, and knowledge that helps people make informed decisions about their well-bring, relationships, and resources to achieve optimal quality of life.
NIFA adds the following: The integrative, multi-disciplinary field of science that studies relationships among humans and their environments to foster quality of life, Strengthen communities, and achieve a healthy sustainable world.
4. What impact has FCS Extension had in your state, in the North Central Region, and nationally?
Extension FCS targets primary prevention education efforts when addressing key issues, and works collaboratively with other agencies that target intervention and service approaches. Together, key issues will be addressed and prevented in the future. James Heckman, Nobel Prize winning economist from the University of Chicago was quoted as saying: "We can gain money by investing early to close disparities and prevent achievement gaps, or we can continue to drive up deficit spending by paying to remediate disparities when they are harder and more expensive to close. The argument is very clear from an economic standpoint."
Each state brings unique contributions to the Extension mission and each state learns from the others. State goals and objectives reflect the needs of its citizens. In general, the best summary is a quote from the Battelle study: "The Extension model arose at a time when American agriculture was largely inefficient and only marginally productive. The consequences of the agricultural practices of the time were endangering out national's economics, environmental, and personal health. A century later, American agriculture is without equal in its contributing food to a growing world population. We, and others, believe that this same system of Extension can do for the nation's health what it did for American agriculture."
5. Where can we learn more about FCS Extension?
Check out the Battelle Report and its Executive Summary!