March 4, 2015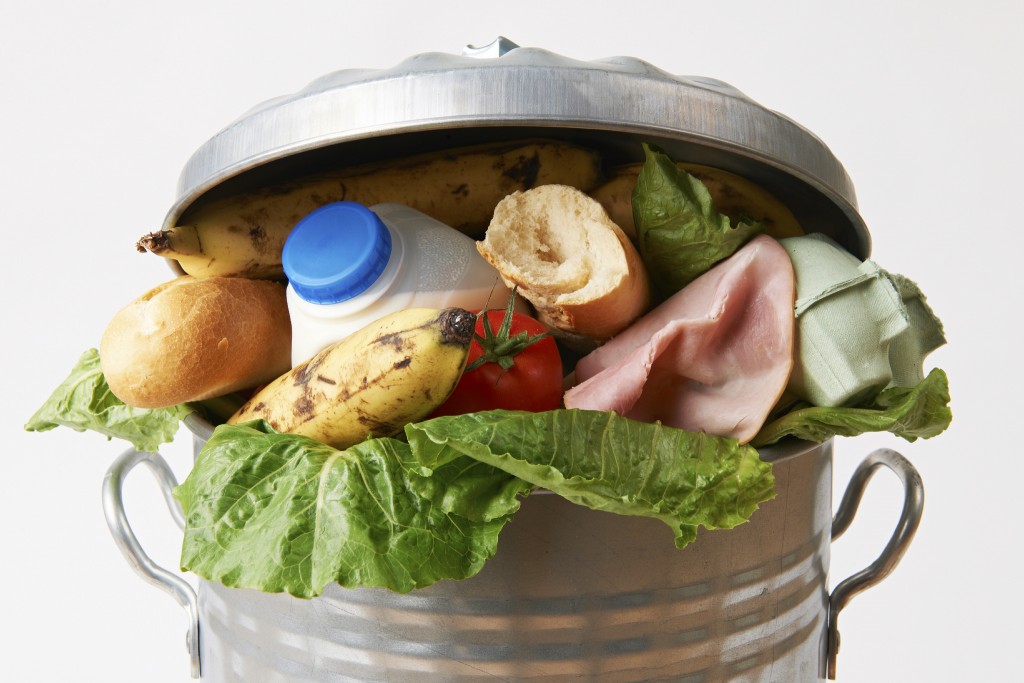 (Photo credit: U.S. Department of Agriculture | https://flic.kr/p/qiAHRf | http://creativecommons.org/licenses/by/4.0)
AgIsAmerica sat down with Alice Henneman, dietitian and Extension Educator with the University of Nebraska-Lincoln (UNL) to learn more about food waste, nutrition, and Cooperative Extension.
Alice coordinates and contributes to the food.unl.edu website, which receives over 2.5 million page views. The website covers topics of interest to consumers related to food, nutrition and food safety. This coming year, a new topic – how to help prevent food waste during the planning, preparation and storage of food – will be a new focus on the website.
Alice and another dietitian recently created a toolkit  for the national Academy of Nutrition and Dietetics. Dietitians across the country will be using the PowerPoint and handout in the toolkit to teach consumers about food waste.
She also writes two email newsletters that have an international distribution and has a blog called Cook It Quick.
Follow our Twitter Town Hall with UNL on March 4th to ask Alice more questions! The hashtag is #AgIsChat, and you can submit a question to @AgIsAmerica.
Q&A
Tell us more about your Extension work with UNL! I love my job! And this is such an exciting time to be working for Extension. Extension is unique in that it works with all aspects of the food chain from farm to factory to fork. As part of a land grant university, Extension has professional staff serving every county in a state in combination with specialists at the University level providing unbiased, research-based information. One of the areas I'll be working with this year at Nebraska Extension (along with other Extension professionals) is helping to prevent consumer wasted food in the home through shopping, storage and cooking practices. Some of the exciting things we have planned helping consumers assess how they are wasting food then helping them decrease this amount. We'll also be sharing ways to reducing food waste into recipe directions. We just had a poster session accepted for presentation at the Society for Nutrition Education and Behavior this summer on "Incorporating Methods of Reducing Potential Wasted Food into Recipes to Reach Consumers at a 'Teachable Moment.'" We're planning to devote more of the food.unl.edu website to information on preventing wasted food in the home and to create a Pinterest pinboard on this topic as part of a UNL Extension Pinterest account devoted to food-related topics.  
 How much of the United States' food supply is wasted every day, every year? The U.S. Department of Agriculture (USDA) estimates about 90 billion pounds of edible food goes uneaten each year in homes and away-from home eating places. This costs consumers about $370 per person each year. About 40% of the United States food supply goes uneaten. It is estimated that discarded food in homes and foodservice accounts for about 60% of this loss and is mostly avoidable. What people often don't realize is that not only is food lost, but all the resources used to produce uneaten food, from farm to factory to fork are also lost. Food waste is the single largest component of municipal landfills. Food in landfills decomposes to produce methane, a potent greenhouse gas.USDA has a great infographic, "Let's Talk Trash" that gives further statistics and suggestions for avoiding food waste. 
Wow! That's a lot of food. What are the impacts of food waste? What can we, as individuals, do to waste less food? I recently wrote an article for UNL Extension's food.unl.edu website on "14 Ways Consumers Can Reduce Food Waste." Some simple things people can do are:
-Shop the refrigerator before going to the store.
-Check product dates on foods. For example, a "Best if Used by (or Before)" date is recommended for best quality or flavor. It's not a purchase or safety date. Foods can still be eaten past this date. It's often found on canned fruits and vegetable. Practice first in, first out, and move older food products to the front of the fridge/cupboard/freezer. For more information on "Food Product Dating," visit USDA's website.
-Check for an easy-to-use-up food substitute rather than buying food for one-time use in a recipe with the remainder of the ingredient going to waste. The Cook's Thesaurus website (foodsubs.com) gives thousands of ingredient substitutions.
-Embrace the idea of eating misshapen fruits and vegetables. They're just as tasty and nutritious as those with a "perfect" shape but are more likely to get thrown away, sometimes before they even reach the store. A Twitter account that promotes the use of this produce (twitter.com/UglyFruitandVeg) is both fun and thought-provoking.
-Check your garbage can. Are the same foods constantly tossed? If so, buy less of them or eat them sooner.
Can any of our food waste be recycled or composted? I like to do a "leftover makeover" and reuse leftovers in other recipes. For example, vegetables might be tossed into a soup within the next day or two. Leftover pot roast could be incorporated into a casserole. Pasta dishes are another vehicle for giving new life to leftovers. But remember to plan to use leftovers within three to four days. Salads are a great way to use up small amounts of perishable foods lingering in your refrigerator. For example, chop up that last carrot, slice that remaining zucchini, shred or cut up that chunk of cheese, etc. and add to a salad. Make your own croutons from that last couple of slices of bread. In my web article on food waste, I included a recipe for "Clean out the Fridge Potato Salad" that shows how "recycling" foods into new menu items can lead to new, creative and colorful dishes. Food composting is another option. UNL Extension has written a guide on creating compost for your garden.
We noticed you're very active on Twitter! (Her handle is @alicehenneman). How do you use this social media platform to talk about nutrition and food? I like to combine photos plus text to promote desirable nutrition and food practices through Twitter. Research indicates images are likely to draw more attention than text alone.I combine the photos with popular hashtags that are part of ongoing conversation on a topic and/or use a hashtag of a group I feel might share my tweet. For example, here is a photo I took used for a tweet on freezing extra peppers to avoid food waste. I accompanied this with a short tweet, a related hashtag and a shortened link to our website for more information: Freeze extra raw peppers: http://bit.ly/1TDnfMm #foodwaste #gardeningAt the same time, I'll also use the photo and create a separate optimally-sized social media post for Facebook, Google+ and Pinterest, using canva.com to size the photo.
What's your favorite recipe? My favorite recipe is the next one I plan to make! I enjoy experimenting with different recipes … especially those that are simple, taste great and avoid wasted food. And then sharing them with others. Before the topic of food waste became popular, I was telling people how to freeze extra tomato paste and how they could use it later. It's nice to know I've been on the right path all along.