Your monthly snapshot of the extraordinary work from our land-grant universities, institutions, and Colleges of Agriculture compiled by Agriculture is America.
Next Twitter Town Hall to Highlight Precision Agriculture, Food Waste, Foodborne Illnesses, and Groundwater
On Friday, AgIsAmerica is hosting a Twitter town hall with the University of Nebraska-Lincoln (UNL). Research and Extension experts from UNL's Institute of Agriculture and Natural Resources (UNL-IANR) will be on hand to answer your questions about all things agricultural research, teaching, and Extension, especially precision agriculture, food waste, foodborne illnesses, and groundwater.
The town hall will take place 1- 2 pm CT / 2-3pm ET. Submit your questions using the hashtag #agischat to AgIsAmerica or UNL-IANR now. Hope you will engage with us!
To read more about the Twitter Town Hall, please click here.
To listen to UNL-IANR Media Specialist Haley Steinkuhler discuss our upcoming Twitter Town Hall on a local radio show in Nebraska, please click here.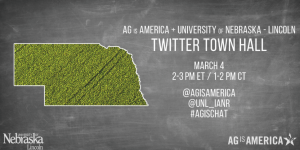 Meet the Dietitian and Extension Educator: Alice Henneman
AgIsAmerica sat down with Alice Henneman, dietitian and Extension Educator with the University of Nebraska-Lincoln (UNL) to learn more about food waste, nutrition, and Cooperative Extension.
Alice coordinates and contributes to the food.unl.edu website, which receives over 2.5 million page views. The website covers topics of interest to consumers related to food, nutrition and food safety. This coming year, a new topic – how to help prevent food waste during the planning, preparation and storage of food – will be a new focus on the website.
Follow our Twitter Town Hall with UNL on March 4th to ask Alice more questions! The hashtag is #agischat, and you can submit a question to AgIsAmerica now.
To read the Q&A in full, please click here.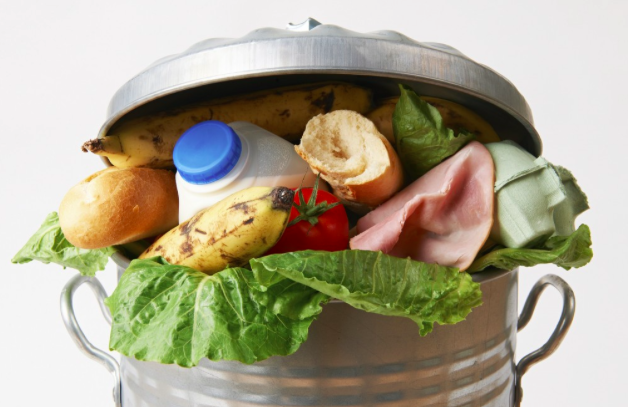 (Photo credit: U.S. Department of Agriculture | https://flic.kr/p/qiAHRf | http://creativecommons.org/licenses/by/4.0)
Highlights in Research, Teaching, and Extension
Top Facebook Post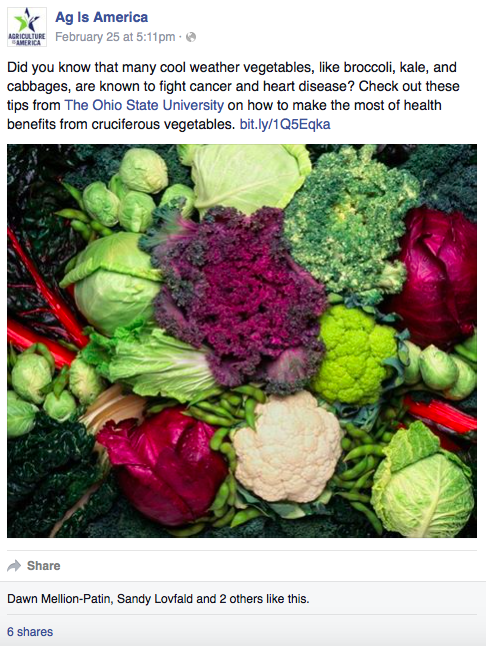 Top Tweets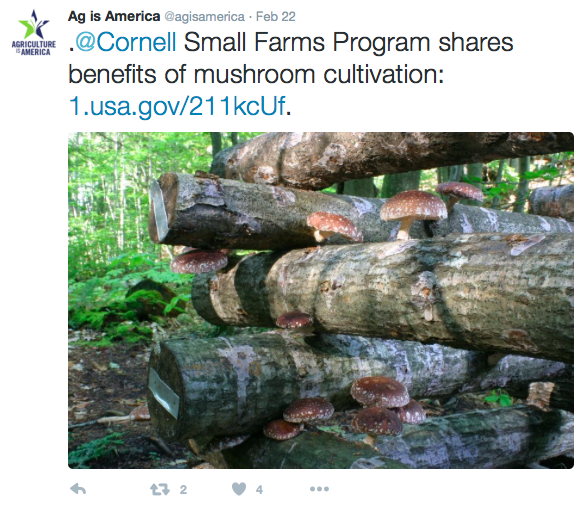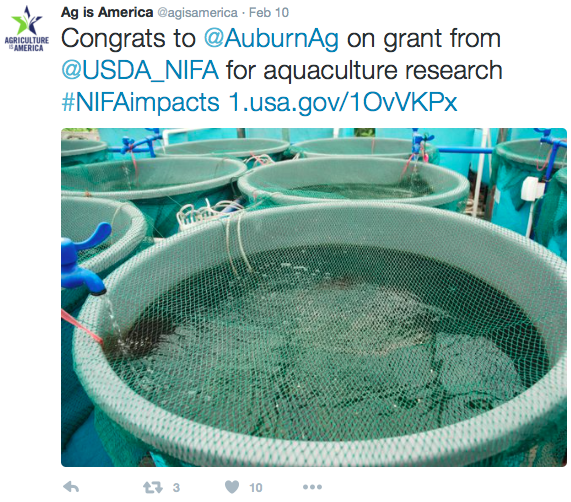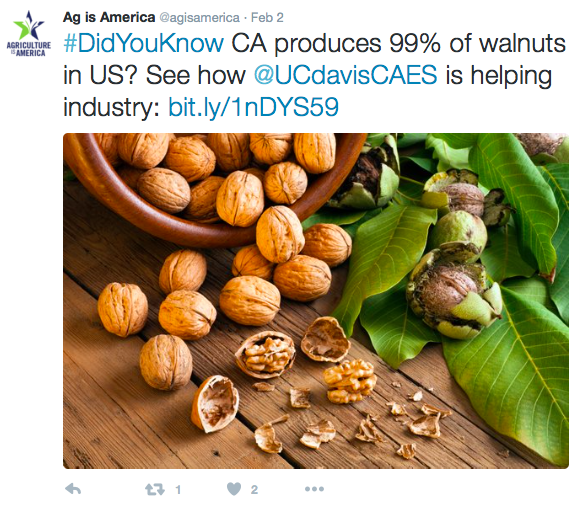 Top AgIsAmerica Tweets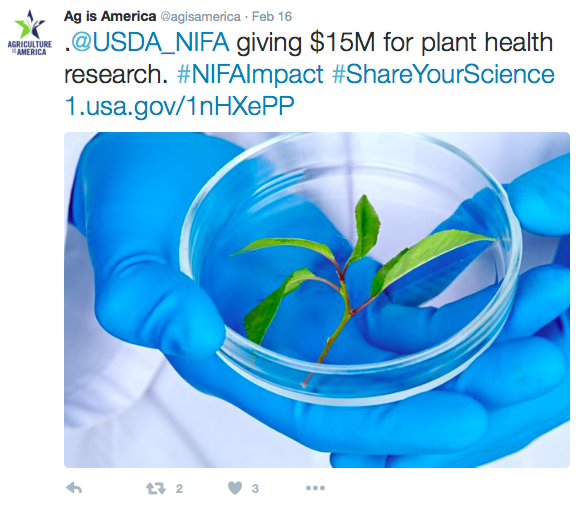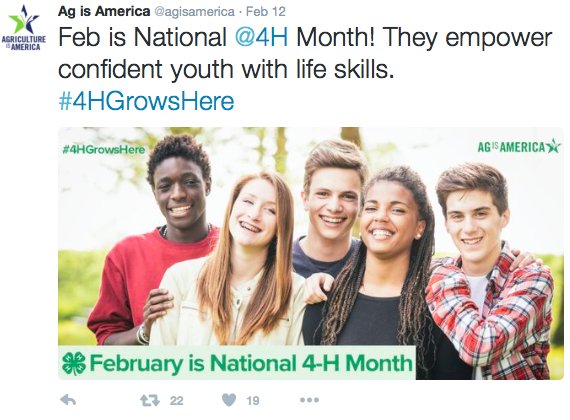 Fun Fact
Did you know that about 40% of the US food supply is wasted? AgIsAmerica asked Dietitian and Extension Educator with the University of Nebraska-Lincoln, Alice Henneman, all about food waste, nutrition and Extension. Be on the look out for our next Q&A, but in the meantime, take a look at Alice's article, "14 Ways Consumers Can Reduce Food Waste."
This is a monthly email highlighting some of the content featured on AgIsAmerica. Our goal is to share the land-grant story with you.
What has your local land-grant university or institution done to impact jobs, the economy, national security, water security, health or nutrition research and education?
We'd love to hear from you. We're particularly interested in updates from the Colleges of Agriculture, research accomplishments, and extension efforts. Send your ideas and questions to @AgIsAmerica with the hashtag #LGUimpact.
We also invite you to help communicate the value of land-grant institutions by: