Why Ag Matters 
Your monthly snapshot of the extraordinary work from our land-grant universities, institutions, and Colleges of Agriculture compiled by Agriculture Is America.
2015 is the International Year of Soils
Twelve land-grant universities are working together to make soil survey data more reliable and accessible. Soil survey data is used to evaluate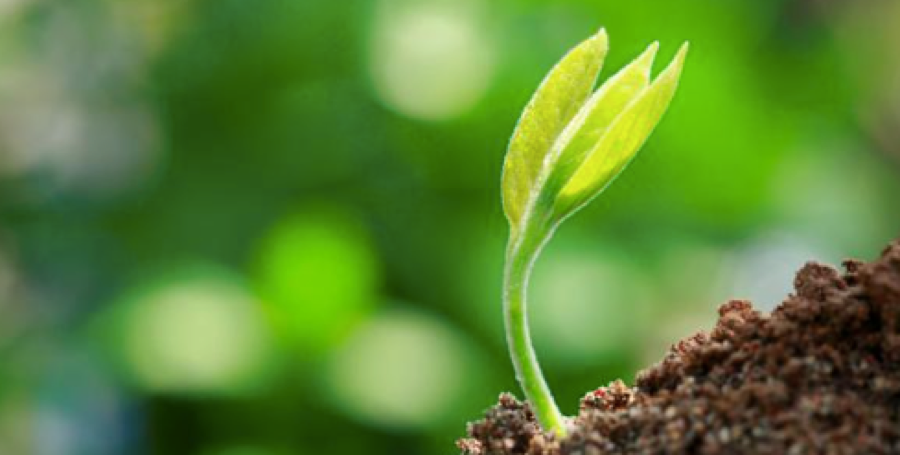 soil and landscape health as well as address environmental concerns like erosion, crop yields, and climate change. Researchers from several universities serve on NCERA-003, a multistate research committee. NCERA-003 is now the longest continuous running research committee in the North Central region
Here's what Dr. Ken Olson, soil scientist at the University of Illinois and a former NCERA-003 administrative advisor, said: "Since soil is highly susceptible to disturbances caused by humans, it's imperative to use soil survey data when managing land and natural resources. We are developing new methods and tools to help gather more reliable data and broaden the scope and impact of soil science research."
Here's what Dr. Jerry Miller, soil scientist at Iowa State University and a former NCERA-003 administrative advisor, said: "By making soil survey data more reliable and accessible, NCERA-003 is facilitating smart, timely land and natural resource management decisions "We work tirelessly to demonstrate the importance of soils and monitoring soil health, from hosting conferences, to displaying museum exhibits, to publishing educational materials. Our goal is ensure land managers take care of the nation's soils and the life and infrastructure that depend on them."
To read more about NCERA-003, please click here.
Highlights in Research, Teaching, and Extension
Top Tweets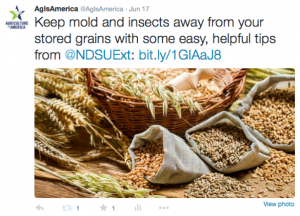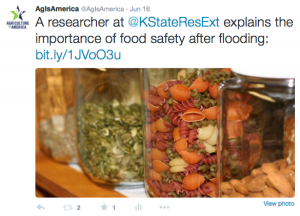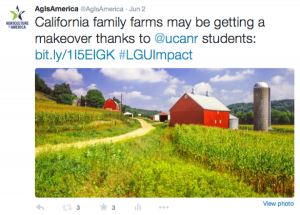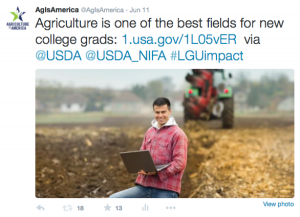 Fun Fact: Did you know July is National Blueberry Month? Check out this Buzzfeed article that highlights eight ways to use blueberries this season.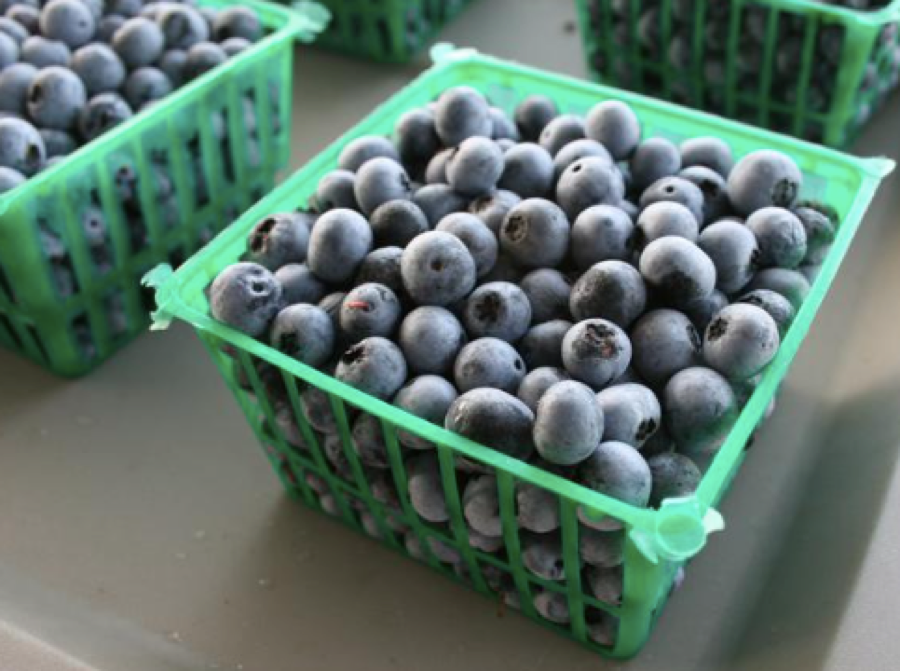 This is a monthly email highlighting some of the content featured on Ag Is America. Our goal is to share the land-grant story with you.
What has your local land-grant university or institution done to impact jobs, the economy, national security, water security, health or nutrition research and education?
We'd love to hear from you. We're particularly interested in updates from the Colleges of Agriculture, research accomplishments, and extension efforts. Send your ideas and questions to @AgIsAmerica with the #LGUimpact.
We also invite you to help communicate the value of land-grant institutions by:
Sharing this newsletter
Following AgIsAmerica on Twitter and encouraging others to do the same
Retweeting content from @AgIsAmerica
Mentioning us in your own tweets and linking to stories on agisamerica.org