Your monthly snapshot of the extraordinary work from our land-grant universities, institutions, and Colleges of Agriculture compiled by Agriculture is America.
Multistate Research Project Conducts Critical Wetland Soil Research
Soil scientists from 10 land-grant institutions are working across state lines to improve soil identification and soil resource management through extensive research on soil hydrology – the movement, distribution, and quality of water among soils. The data collected by Multistate Research Project NE-1038 Hydromorphic Soils (NE-1038) has been used widely by federal, state, and local stakeholders.
Here's what Jon Wraith, Administrative Advisor for the project, Dean of the University of New Hampshire College of Life Sciences and Agriculture, and Director of the New Hampshire Agricultural Experiment Station said:
"Comprehensive data about wetlands soils, from their physical composition to their chemical characteristics, is crucial for wetlands management and restoration, environmental stewardship, and responsible infrastructure planning."
"At work sites across the Northeast and Mid-Atlantic, NE-1038 researchers investigated the impacts of human practices like aquaculture and fracking on wetland soil hydrology and how soil conditions affect the amount of carbon that can be stored by wetlands. This work, in particular, helps us assess the impacts of global warming on coastal communities."
Read more about NE-1038 here.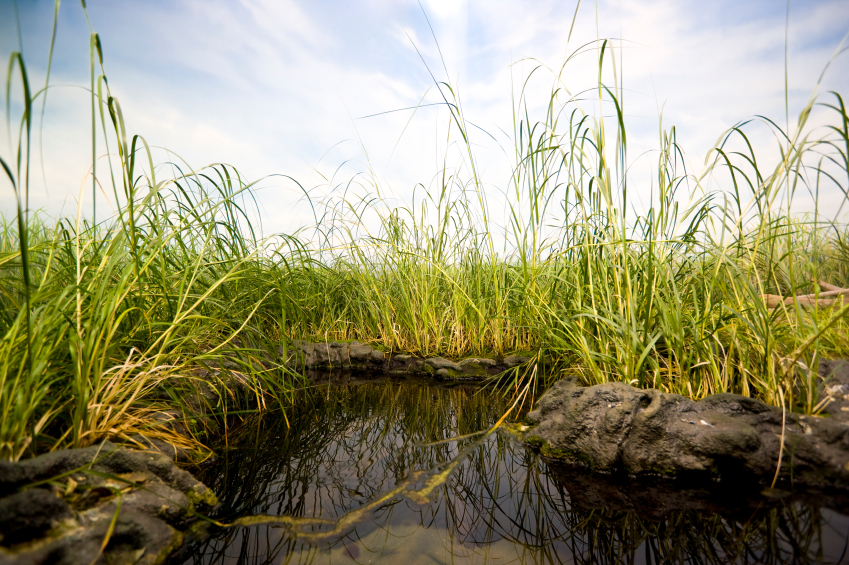 Meet Extension Educators Deb Gebeke (NDSU) and Paula Peters (KSU)
AgIsAmerica sat down with Family and Consumer Sciences program leaders Deb Gebeke from North Dakota State University and Paula Peters from Kansas State University to learn more about Cooperative Extension and the impact of Family Consumer Sciences (FCS). Read more here.
USDA NIFA also issued a blog post about FCS and the North Central Cooperative Extension Association's study prepared by the research organization Battelle. Read USDA NIFA's blog post here.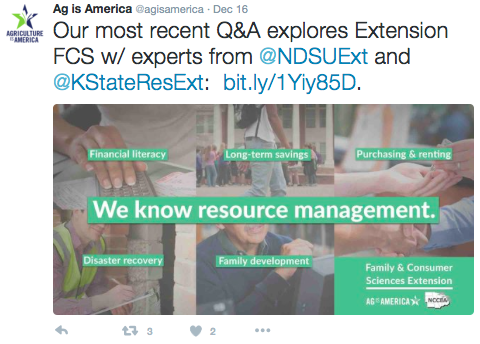 Meet the Southern University Agricultural Research and Extension Center
AgIsAmerica sat down with De'Shoin York, Dr. Fatemeh Malekian, and Stephanie Elwood from the Southern University Agricultural Research and Extension Center in anticipation of our December 3 Twitter Town Hall. We discussed all of the great things they do for Louisiana with research and specific programs like Youth Cooking Camps and the Fast Track Gardening Program for incarcerated youth.  Read more here.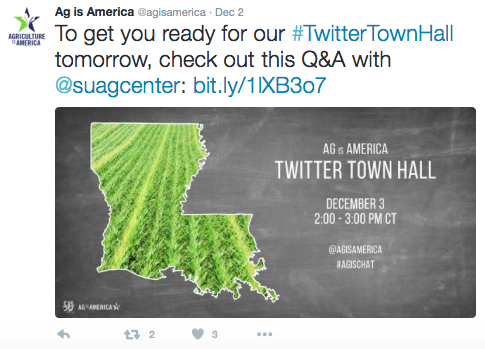 Highlights in Research, Teaching, and Extension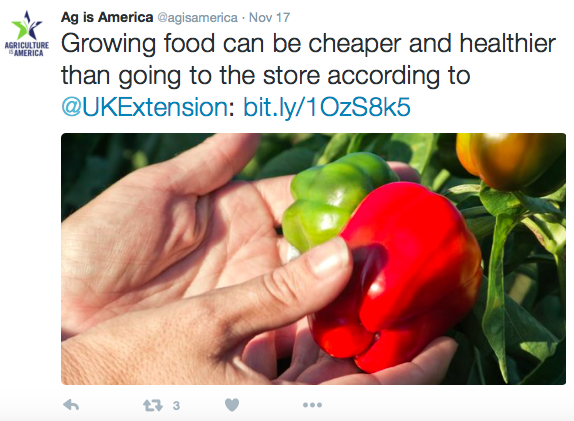 Top Tweets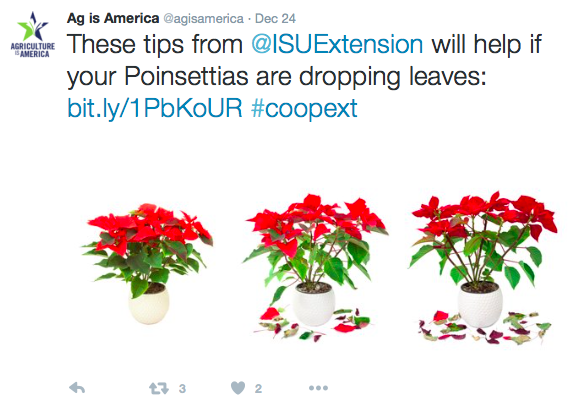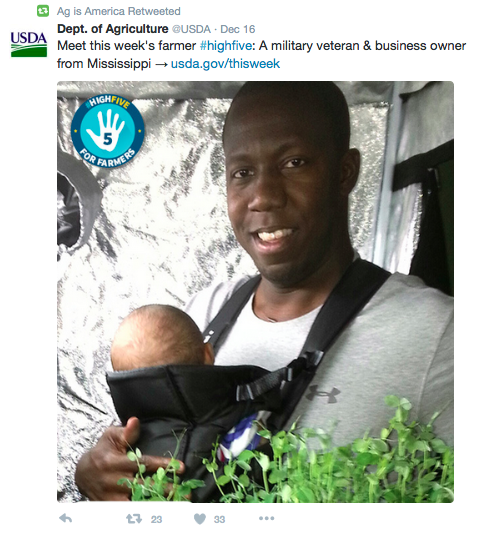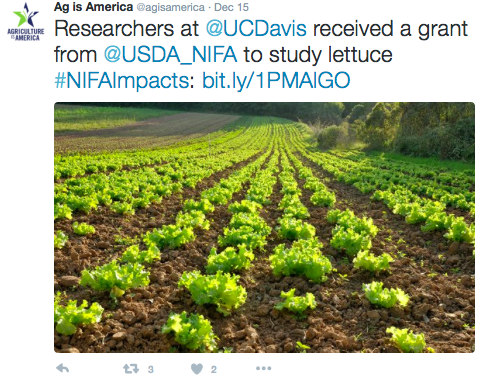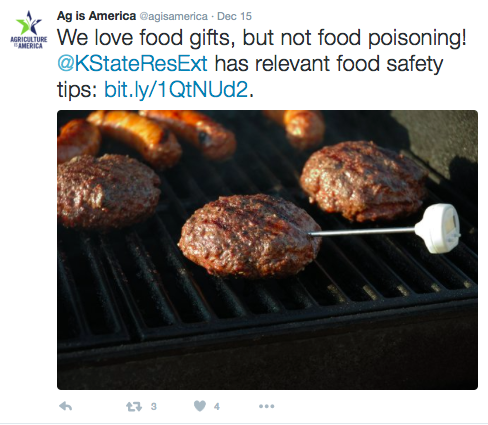 Fun Fact
Did you know that January is National Soup Month? AgIsAmerica will be sharing some of our favorite soup recipes. Here's a preview – a Tomato Soup recipe from Oregon State University Extension Service. Tell us your favorite soup recipe by tweeting @AgIsAmerica!
This is a monthly email highlighting some of the content featured on Ag Is America. Our goal is to share the land-grant story with you.
What has your local land-grant university or institution done to impact jobs, the economy, national security, water security, health or nutrition research and education?
We'd love to hear from you. We're particularly interested in updates from the Colleges of Agriculture, research accomplishments, and extension efforts. Send your ideas and questions to @AgIsAmerica with the hashtag #LGUimpact.
We also invite you to help communicate the value of land-grant institutions by: