The American land-grant university system is the backbone of agricultural research and its applications, which not only are vital to food production but also jobs, national security and health.
While higher education in the United States was historically rooted in classical studies, the Morrill Acts of 1862 and 1890 sought to respond to the changing needs of the country brought on first by the industrial revolution and second by the socio-economic developments that accompanied it. The act granted federal land to the states, which in turn were to use this land for the establishment of land-grant colleges. Their mission: To focus on the practical, teaching agriculture, science and engineering.
In 1887, the mission was expanded by the Hatch Act, which provided funding for the establishment of agricultural experiment stations, the research centers in which food and agricultural investigations take place. In 1914, the mission expanded again with the Smith Lever Act, which provided for the establishment of Cooperative Extension Services that share the practical findings of these investigations with members of the community and state in applicable ways, whether in teaching workshops on a new farming technique or training members of the National Guard in rural farming practices prior to overseas deployment.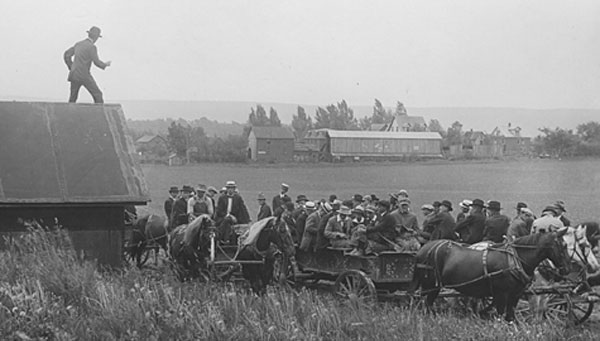 Today, both research (through the agricultural experiment stations) and extension (through the Cooperative Extension Services) continue to be a vital resource for creating jobs, protecting our borders and making important gains in public health.
Find the land-grant institution nearest you and read more about how the experiment stations and Cooperative Extension are working to improve your community.