Why Ag Matters 
Your monthly snapshot of the extraordinary work from our land-grant universities, institutions, and Colleges of Agriculture compiled by Agriculture Is America.
Utah Community-Based Conservation Program Receives Western Extension Directors' Association Award of Excellence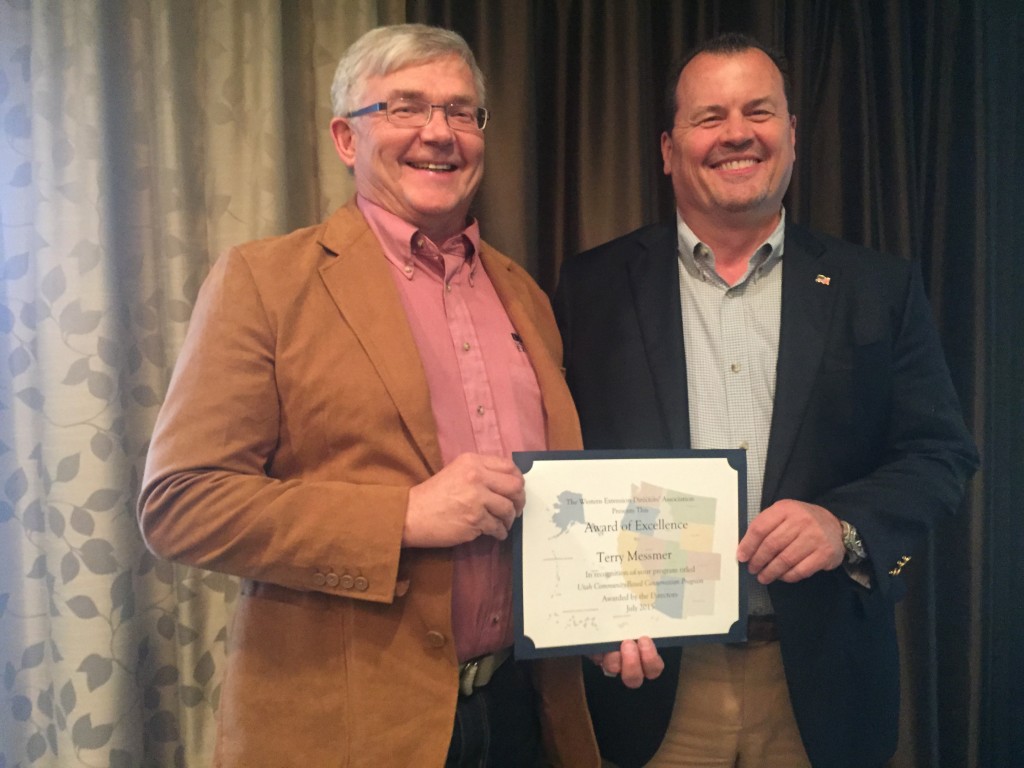 Dr. Terry Messmer, professor in the Department of Wildland Resources with Utah State University, received the Western Extension Directors' Association (WEDA) Award of Excellence on behalf of Utah's Community-Based Conservation Program (CBCP). Utah's CBCP coordinates communication and sage grouse conservation efforts between Utah State University Extension, resource management working groups, private partners, and public partners. The award was presented at the Western Region Joint Summer meeting hosted by Colorado State University in Breckenridge, Colo.
Here's what Dr. Messer said: "I'm honored to receive this Award of Excellence on behalf of my CBCP colleagues. We will continue to engage local landowners, ranchers, agricultural producers, state and federal agencies and environmental organizations in partnerships that help protect sage grouse and the working landscapes that are the very essence of the Western way of life. The sage grouse plays an important role in sagebrush ecosystems in Utah and the western region, and our conservation efforts set a precedent for the protection of other sagebrush animals.
"Sagebrush is vital to wildlife in Utah as it provides shelter for many species, including the sage grouse, and can be used as forage by other wildlife, like elk, deer and domestic livestock. In fact, during the winter, sagebrush is often the only food source available to the sage grouse. It's imperative that we continue to work together to preserve this precious ecosystem and keep the sage grouse off the endangered species list."
To read more about the award and CBCP's efforts, please click here.
To learn more about Utah's CBCP, please click here.
Meet the Researcher: Dr. John D. Lea-Cox with University of Maryland, College Park
Meet Dr. John Lea-Cox, Professor and Nursery Extension Specialist in the Department of Plant Science and Landscape Architecture with the University of Maryland, College Park. Dr. Lea-Cox is a nutrient and water management expert and currently leads a team of researchers focused on developing and implementing wireless water and soil sensor technology.  AgIsAmerica spoke with Dr. Lea-Cox about his research. To read our Q+A with Dr. Lea-Cox, please click here.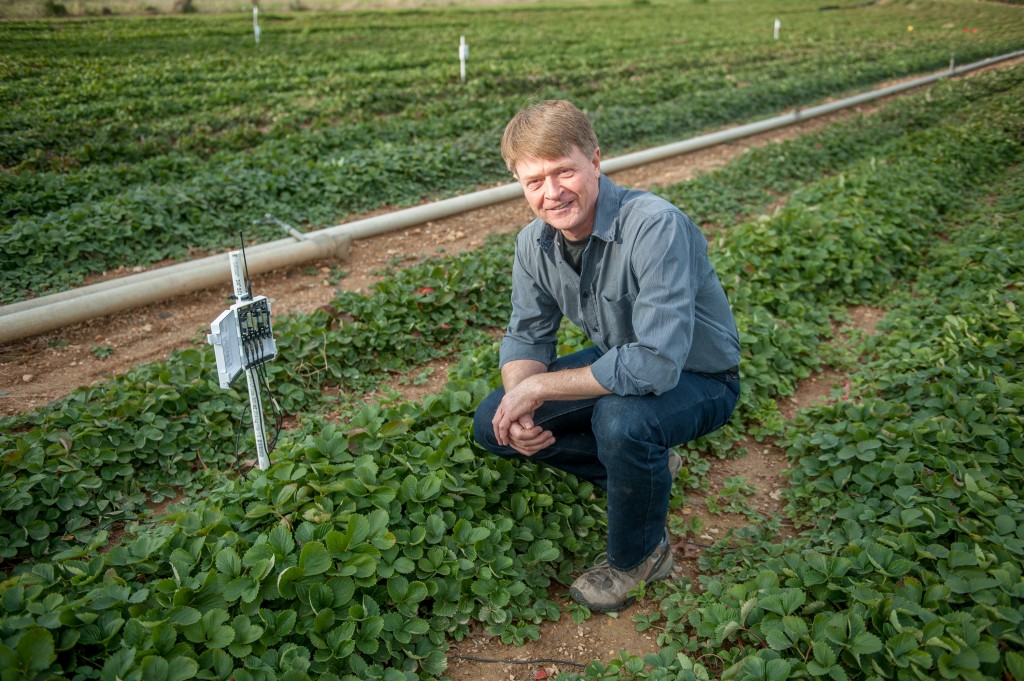 Photo courtesy of Edwin Remsberg/University of Maryland, College Park
Highlights in Research, Teaching, and Extension
Top Tweets
Fun Fact: Did you know the first reference to apple pie was in 1589? Check out more about the history of apple pie and some other summertime favorites and classic food fares, like waffles and peanut butter.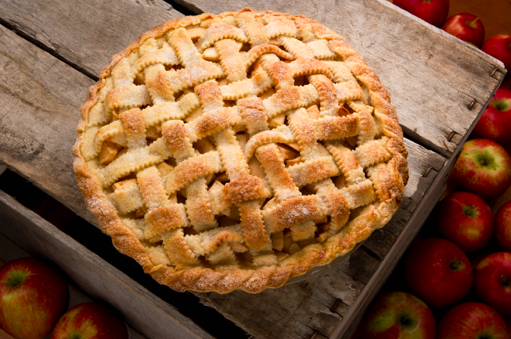 This is a monthly email highlighting some of the content featured on Ag Is America. Our goal is to share the land-grant story with you.
What has your local land-grant university or institution done to impact jobs, the economy, national security, water security, health or nutrition research and education?
We'd love to hear from you. We're particularly interested in updates from the Colleges of Agriculture, research accomplishments, and extension efforts. Send your ideas and questions to @AgisAmerica with the #LGUimpact.
We also invite you to help communicate the value of land-grant institutions by:
Sharing this newsletter
Following AgIsAmerica on Twitter and encouraging others to do the same
Retweeting content from @AgisAmerica
Mentioning us in your own tweets and linking to stories on agisamerica.org