Your monthly snapshot of the extraordinary work from our land-grant universities, institutions, and Colleges of Agriculture compiled by Agriculture is America.
Eleven Land-Grant Institutions Work Across State Lines to Reduce Water Contaminants
Eleven land-grant institutions and partner organizations are working together to improve farm drainage in order to reduce the contamination of surrounding land and water. The underground drainage systems that channel water off of fields are also prone to diverting crop fertilizers and pesticides. In 2009, researchers formed the "Project NCERA-217: Drainage Design and Management Practices to Improve Water Quality."
Here's what Rameshwar Kanwar, administrative advisor of NCERA-217 and Charles F. Curtiss Distinguished Professor of Iowa State University Agricultural and Biosystems Engineering, said: "Through our collaboration with researchers across the US, we've developed better drainage systems that are effective on a wide variety of farmlands. These improved systems are minimizing negative environmental impacts."
To read more, please click here.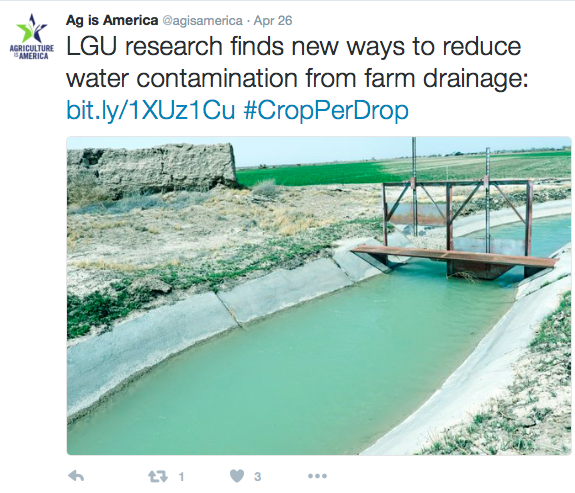 Next Twitter Town Hall to Highlight Food Safety
On Thursday May 26th, AgIsAmerica is hosting a Twitter Town Hall with Virginia Tech. Research and Extension experts from Virginia Tech's College of Agriculture and Life Sciences (CALS) will be on hand to answer your questions about all things research, teaching, and Extension and food safety in particular.
The Town Hall will take place 2:30-3:30 PM ET. Submit your questions using the hashtag #agischat to AgIsAmerica or Virginia Tech now. Hope you will engage with us!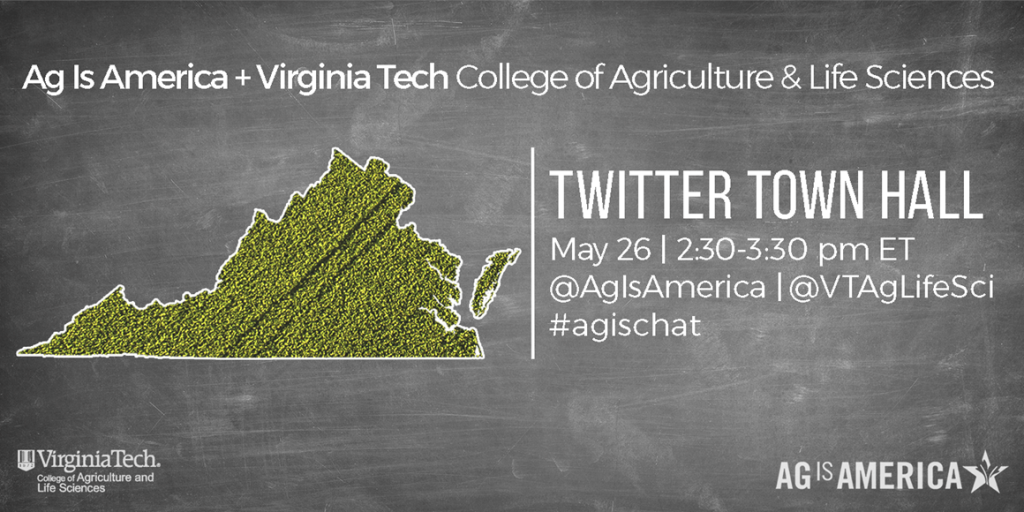 Highlights in Research, Teaching, and Extension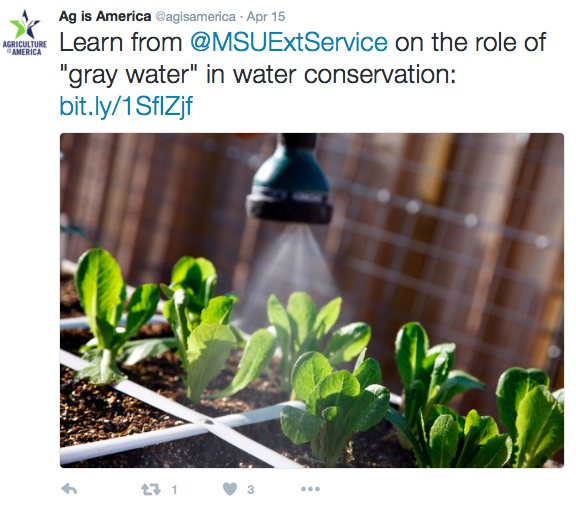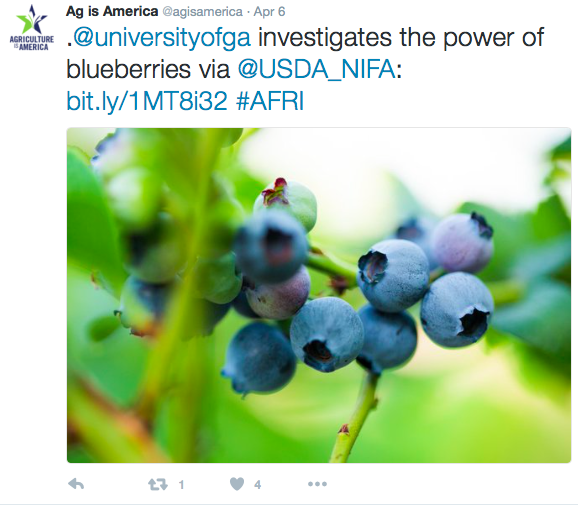 Top AgIsAmerica Tweets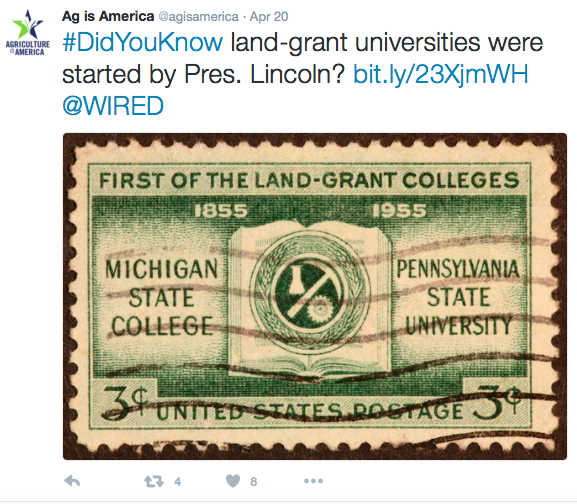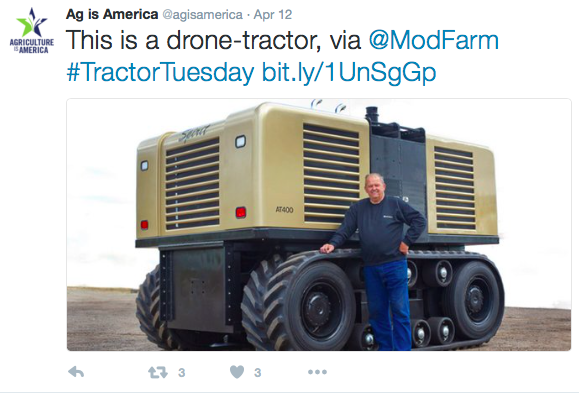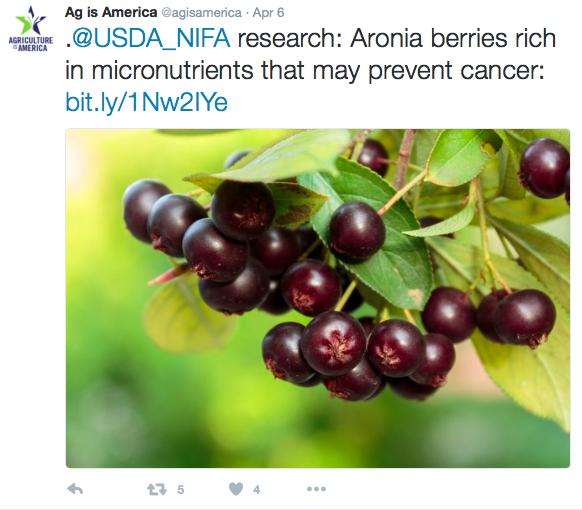 Fun Fact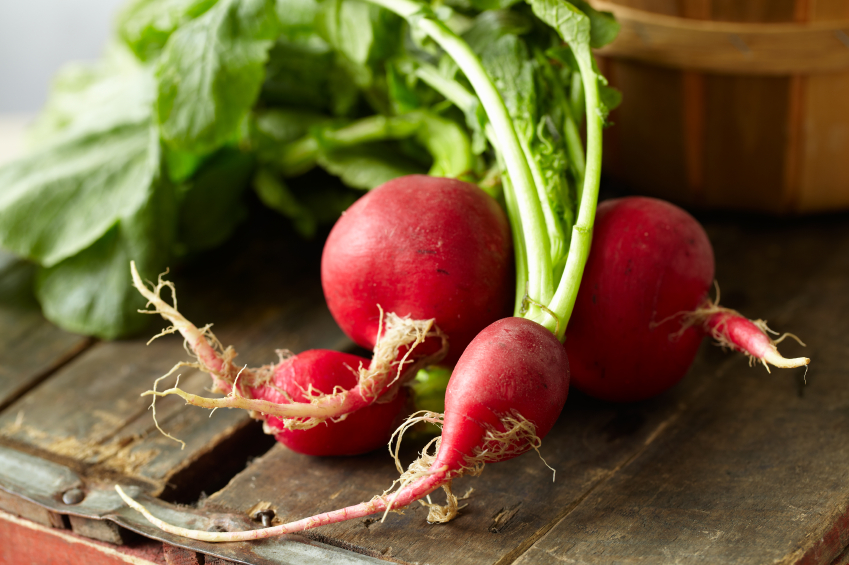 Did you know radishes are full of vitamin C but can loss their nutrients if storied for an extended length of time if you leave their their leaves on? Check out this Michigan State University Extension article to read more.
This is a monthly email highlighting some of the content featured on AgIsAmerica. Our goal is to share the land-grant story with you.
What has your local land-grant university or institution done to impact jobs, the economy, national security, water security, health or nutrition research and education?
We'd love to hear from you. We're particularly interested in updates from the Colleges of Agriculture, research accomplishments, and extension efforts. Send your ideas and questions to@AgIsAmerica with the hashtag #LGUimpact.
We also invite you to help communicate the value of land-grant institutions by: